Curriculum
SYLLABUS
NCERT SYLLABUS FROM THE YEAR 2013
TEACHING HOURS:
THEORY - 120 /150 HOURS
PRACTICAL - 54 HOURS
MARKS ALLOTED:
SUBJECT:
PHYSICS, CHEMISTRY, BIOLOGY, ELECTRONICS, COMP.SC

| | |
| --- | --- |
| THEORY | = 70 MARKS |
| PRACTICAL | = 30 MARKS |
| TOTAL | = 100 MARKS |

SUBJECT:
MATHEMATICS
Student Evaluation Process
CLASS NOTES , ASSIGNMENTS.


TEST: REGULAR CLASS TEST, UNIT TEST.


EXAMINATION

MIDTERM (THEORY AND PRACTICALS).
TWO PREPARATORY EXAMINATIONS.
ANNUAL EXAMINATION.



PERIODIC EVALUATION AND PARENT- TEACHER MEETING.


REVISION CLASSES.


REMEDIAL CLASSES FOR SLOW LEARNERS.


CRASH COURSES.


COACHING FOR COMPETITIVE EXAMINATIONS.
Practical Marks Allocation

Practical Examination weightage of marks and other details will be as follows:


Duration of practical examination : 2 hours
Maximum marks allotted: 30 marks
Minimum Marks for passing is not prescribed
SL. NO.
Particulars
Marks
1
Performing the experiment
20
2
Viva - Voce
04
3
Practical
06
Total 30
Departmental Activities
DEPARTMENTAL ACTIVITIES,GUEST LECTURE / SEMINARS:

DEPARTMENT OF PHYSICS:


GUEST LECTURE ON STRANGE STORY OF QUANTA BY Dr.G.VENKATESH .IISc,BANGALORE


GUEST LECTURE ON CAREER IN PURE SCIENCE BY Dr.M.K.RAGHAVENDRA .IISc,BANGALORE.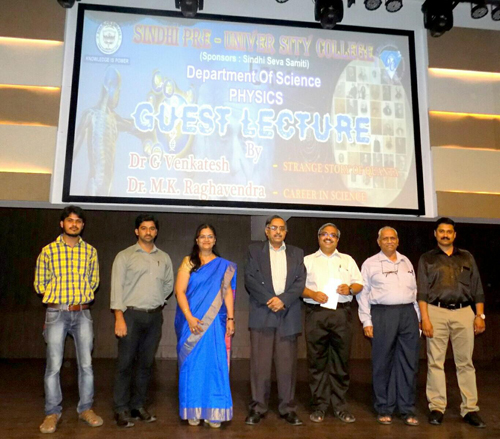 DEPARTMENT OF CHEMISTRY:


GUEST LECTURE ON LEAD POISONING BY EMINENT SCIENTIST Dr.VENKATESH THUPPIL,


THE LEAD MAN OF INDIA.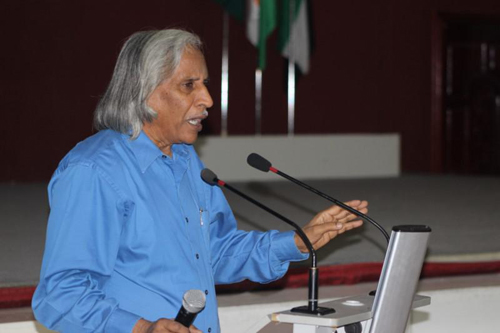 DEPARTMENT OF MATHEMATICS:


Mr.GOVINDRAJU,THE CHAIRMAN OF BASIC MATHEMATICS TEXTBOOK COMMITTEE ADDRESSED THE STUDENTS ON BLUE PRINT OF QUESTION PAPER, WEIGHTAGE OF MARKS AND TIPS TO WRITE BOARD EXAMS.


DEPARTMENT OF BIOLOGY


World Environment Day - 5th June 2018


On account of World Environment Day, department of biology organised various events such as :
Slogan making competition - Topic "Save the environment to save life"
Public speaking competition -Topic "Beat Plastic Pollution"
Poster making competition - Topic "Act now for better tomorrow"
Cleaning of Plastic Waste at Hebbal lake.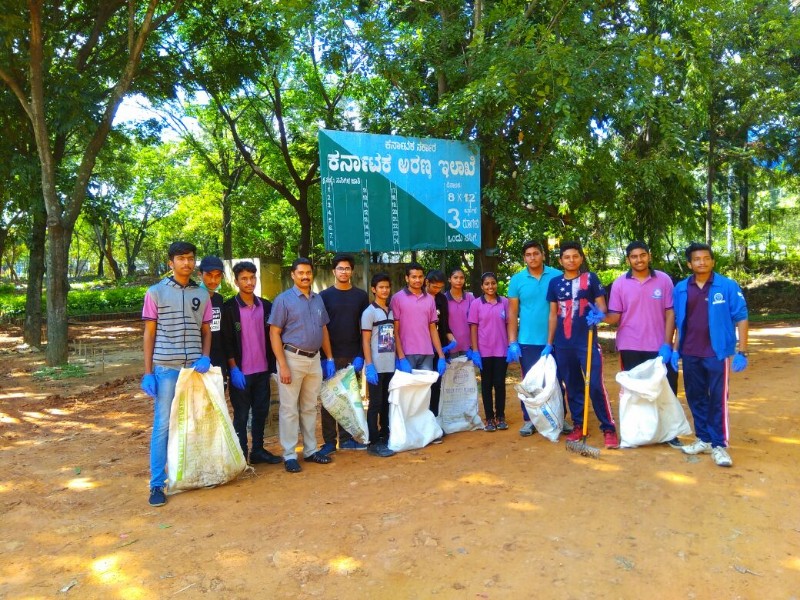 GUEST LECTURE ON CAREER PROSPECTS IN BIOLOGICAL SCIENCE BY Dr.NAGENDRA,


HOD, DEPT.OF BIOTECHNOLOGY,
VISHWESHWARAYYA INSTITUTE OF TECHNOLOGY
SCIENCE EXHIBITION:


OVERALL DEVELOPMENT OF STUDENTS: